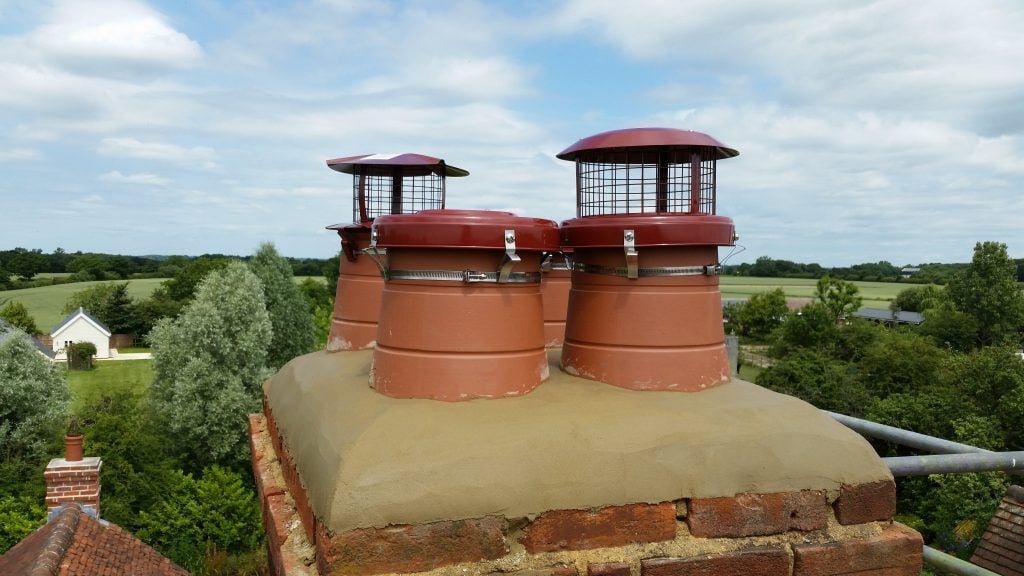 There are numerous reasons for fitting Cowls, Caps or a Bird Guards to the chimney pot, and a large variety of products available. Warwickshire Chimney Sweeps are happy to advise you on your need for Cowls, a Caps or a Bird Guards and the correct type required. If you have just moved into a new property that has a Cowl fitted, or if you wish to change the use of the fire place, Warwickshire Chimney Sweeps of Warwickshirecan advise the suitability of the cowl for your purpose. Our advice is usually free within the local area.
Disused chimneys can cause problems over time and capping them should be seriously considered. This prevents rain entering the chimney void, mitigating deterioration of the interior of the chimney and stopping draughts. However, it is also important to consider what ventilation you require in the room below. We can fit a simple cap with a mesh venting space; this has several advantages – it serves the purpose of keeping out damp and draughts at the same time allowing the chimney to breath, preventing damp being trapped in the unused chimney. It also has the benefit of being easily removable, should you, or subsequent owners, wish to change the use back to a fire place.
Types of Cowls, Caps and Bird Guards
Most Cowls are designed to keep out the rain with some kind of hood. In addition, there may be a mesh to keep out birds. There are different cowls for different fuel types; smokeless fuels require a stainless steel cowl, while coal and wood require a Cowl with a wider mesh to prevent blockages. There are also Cowls designed specifically to prevent or reduce down drafts, where this is a problem. Warwickshire Chimney Sweeps are happy to supply and fit the right product for you – and our advice costs you nothing. See below for a very small selection of the available Cowls and their uses.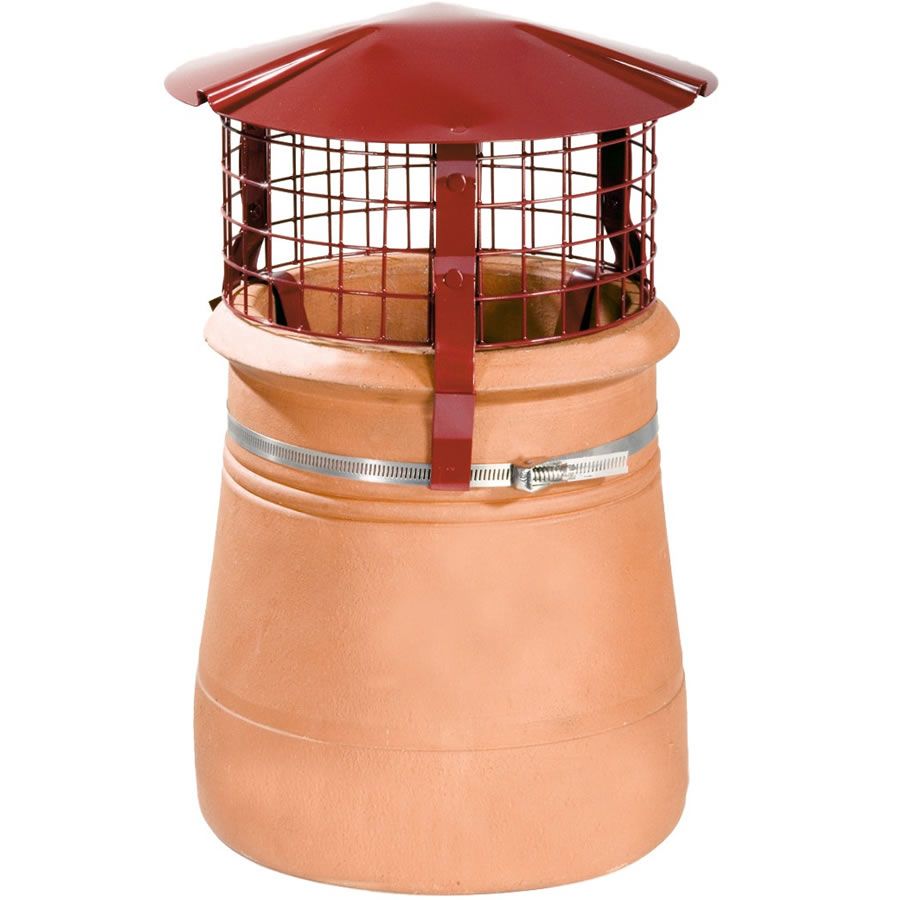 Designed to prevent once and for all the ingress of birds, small mammals and leaves into used or unused chimney flues. For use with appliances fired by oil or solid fuel.
Also suitable for disused chimneys
Fits chimney pots with outside diameters from 230mm-290mm
Adaptor plates available for use with smaller diameter pots
Brown painted finish
Strap fixing
25mm paint finished steel mesh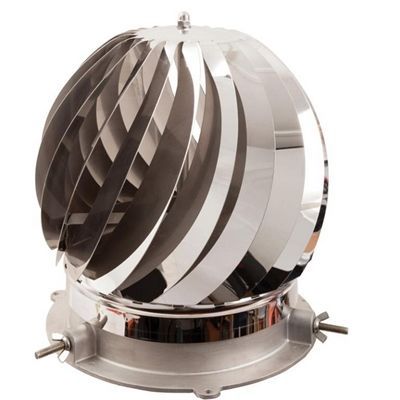 Rotorvent or Aspirator Chimney Cowls
Rotorvent or Aspirator is chimney Cowls are made of stainless steel and driven by the wind. The Rotorvent or Aspirator Cowls fit chimney pots with a 150-225mm (6-9 inch). These Cowls are good at limiting downdrafts and can help to increase the draw on a sluggish chimney when it is windy. In some situations Rotorvent or Aspirator Cowls are the only answer to poor chimneys. These Rotorvents or Aspirator Cowls are not generally suitable for an inefficient stove or a fireplace as the Cowls are likely to become tarred up. To optimise these Cowls use on efficient stoves that will not be run slowly or overnight. The Rotorvent or Aspirator Cowls should be checked and cleaned every year to make sure it is free from tar and check that it can spin freely. We recommend that you avoid the use of aspirators on oil fired stoves, the reason is that in high wind conditions they can create excessive draft and damage the stove as a result.